Your long-term health and well-being are our top priorities. At Picasso Dental Clinic, we are proud to offer a Dental Health Scan utilizing iTero technology. This powerful technology provides a holistic view of your dental and oral health. The iTero scan has become an indispensable diagnostic tool in Picasso Dental Clinic cutting-edge approach to dentistry. This swift scan, taking just a few minutes, offers the unique Time Lapse feature, allowing us to track changes over time related to tooth movement, wear, and gum recession.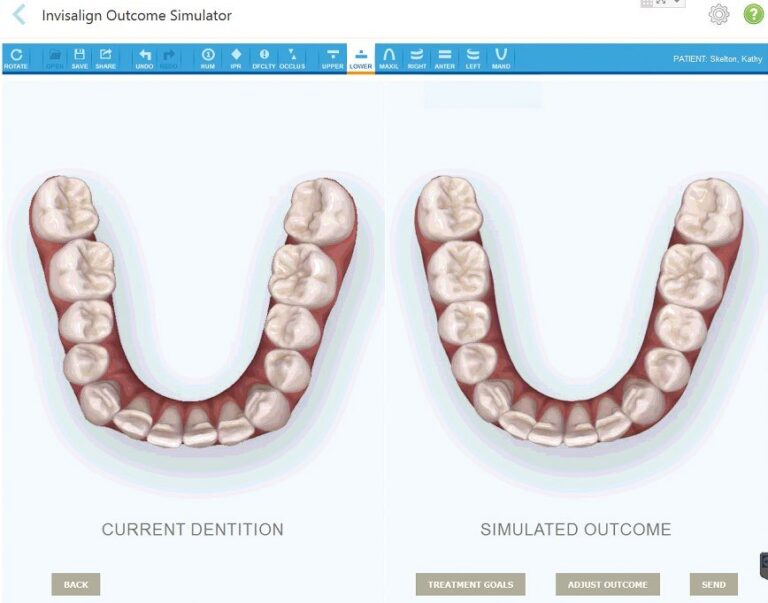 Approximately 75% of adults deal with teeth misalignment. At Picasso Dental Clinic, we use iTero Time Lapse to track tooth movement and offer Invisalign for crowding, spacing, and bite improvement.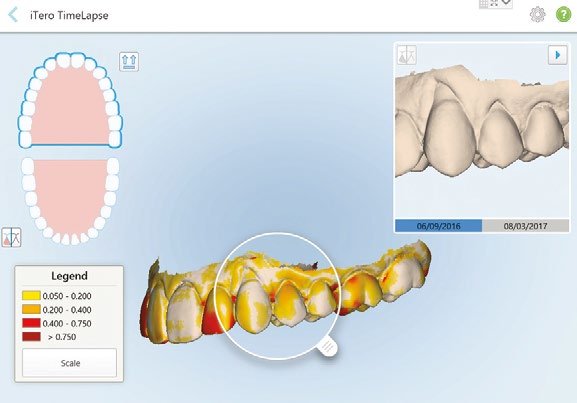 Gum recession among adults is a frequent occurrence, often attributed to bite imbalances, grinding, or clenching. Thanks to iTero Time Lapse technology, we can now monitor gum levels between dental visits with precision, ensuring your oral health is maintained seamlessly.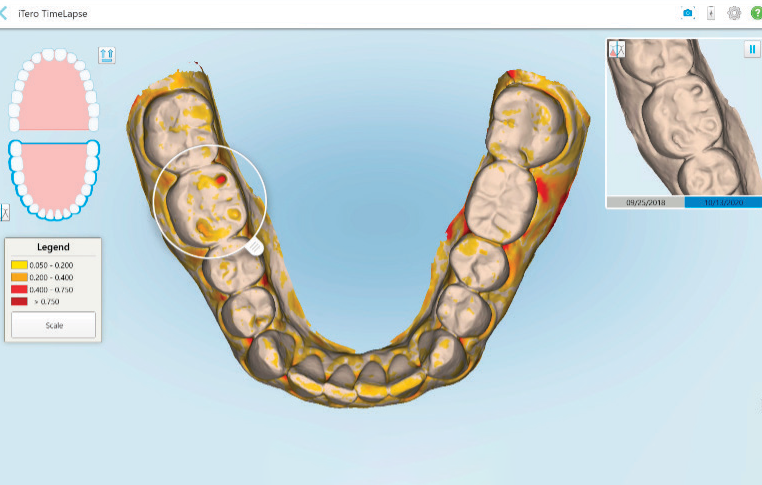 Nighttime teeth grinding (bruxism) and an uneven bite can lead to tooth wear. With iTero Time Lapse, we can actively monitor tooth wear between your dental appointments. If needed, we can recommend night guards to safeguard your teeth from further damage.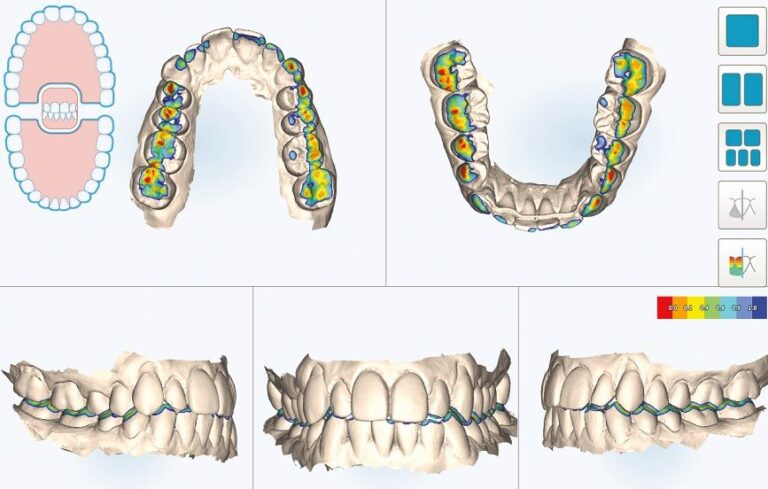 Malocclusion and unbalanced bites can result in tooth wear, fractures, TMJ-related jaw pain, and even migraine headaches. At Picasso Dental Clinic, we utilize iTero's Occlusogram to assess bite balance and recommend treatments for correction.
Invisalign Before & After
Trust your team at Picasso Dental Clinic who could deliver an excellent results.
Book your Appointment today!
Whether you're visiting us for professional teeth cleaning, a routine dental health check or something more extensive, our qualified dentists at Picasso Dental Clinic offer a wide range of comprehensive dental services. It's our aim to be a one-stop dental experience for you and your loved ones.