Routine Check-up and Cleaning
A checkup every 6 months, cleaning & polishing are highly recommended for children and adults of ALL ages. It's important to maintain strong oral health so that you can protect your general health​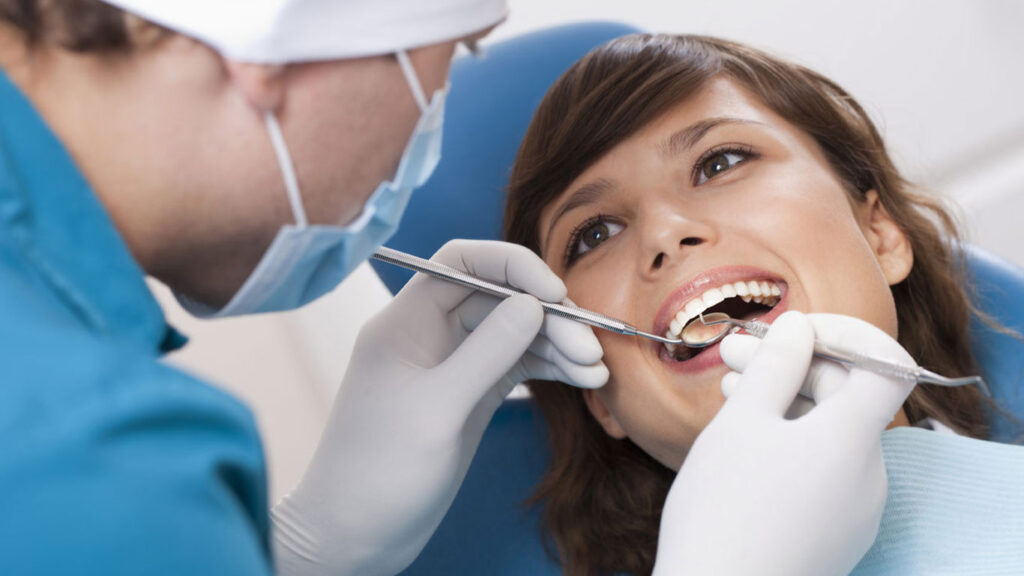 Routine Dental Check-up
Regular dental exams and X-rays are very important. Many dental problems are easy to fix if caught early. But if you wait until there is tooth pain, often the tooth will require more invasive and costly treatment such as crowns, root canals, or extractions. 
Seeing the dentist is very different from seeing the family doctor. Generally, we don't go to the doctor unless we feel sick. However, most small cavities are asymptomatic, which means they don't give the patient symptoms such as pain. Waiting for pain before seeing the dentist can end up costing you, in the long run, both financially and in overall dental health. As Benjamin Franklin said, "An Ounce of Prevention is worth a Pound of Cure."
Dental X-ray during check-up visit
Patients usually have these X-rays annually. Yet, if the dentist is monitoring the progress of a patient's dental treatment or issue, the patient should have an X-ray more often. Several factors influence how frequent a dental X-ray should be. Age, history of periodontitis, current oral condition, symptoms of oral disease, and history of tooth decay are the most common ones.
A new patient should get dental X-rays. That way, the dentist can get a baseline image of the new patient's oral health during the checkup. This is important if the patient does not have dental X-rays from the previous dentist. A patient who has not seen the dentist for a while should get X-rays, as well. This will update the dentist about the status of the patient's dental health.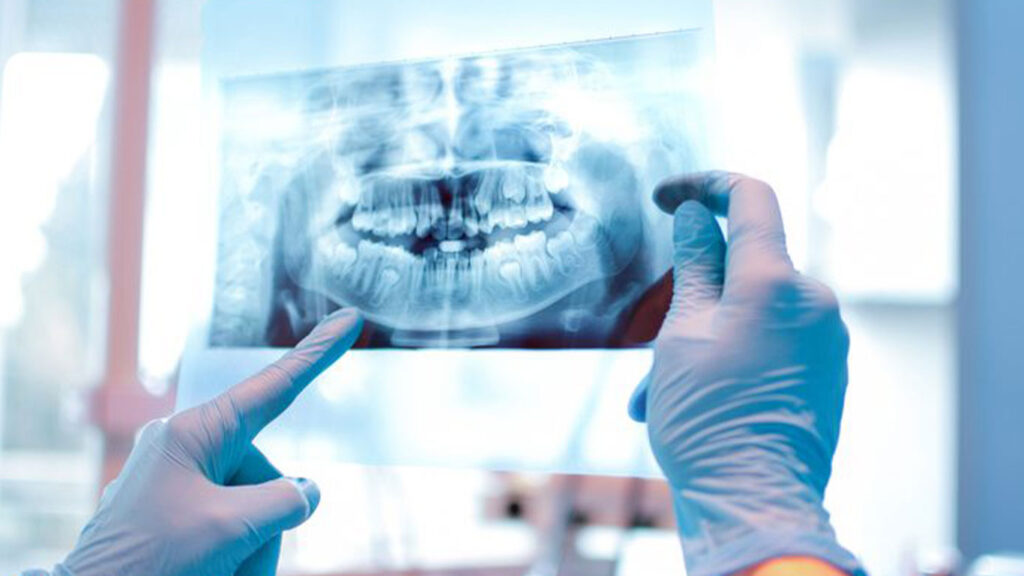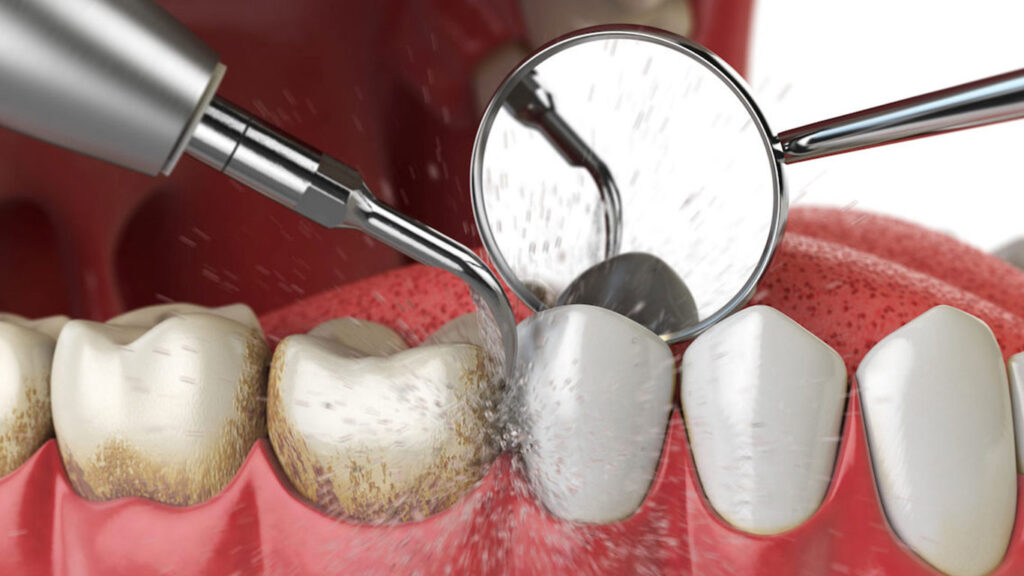 Routine Cleaning
Plaque buildup forms as bacteria breaks down food particles caught on or between the teeth. Unless addressed, the buildup could begin to weaken and erode enamel, causing cavities to form. The buildup also irritates and inflames the gum tissues, causing gingivitis and over time, the onset of gum disease. To avoid painful decay or infections, or periodontal issues that could lead to tooth loss, we need to remove the buildup. Using the ultrasonic scaling device, we gently break up the plaque and tartar. Afterward, we thoroughly polish the teeth to help ensure a smoother finish and a brighter appearance. 
We suggest one of these visits every six months, as issues like gum disease and tooth decay take months to form, so a routine visit helps interrupt this cycle and keep your smile strong, healthy, and beautiful.
Application of the Prophylaxis Paste
Prophylaxis paste is applied on the area of the tooth surface which requires polishing. Prophylaxis pastes which have smaller particle sizes make the tooth surface cleaner, lustrous, and smooth. These pastes also make the tooth surface less prone to plaque and stain accumulation.
Prophylaxis paste is also essential to keep your teeth stronger and less prone to cavity.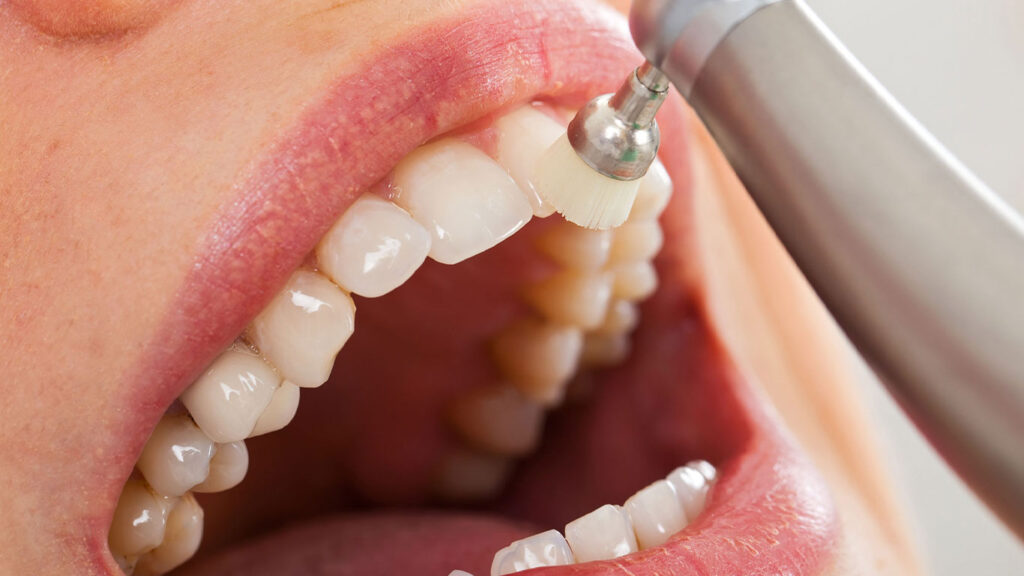 Book an Appointment today!
Teeth cleaning Before & After
Frequently Asked Questions
Book your Appointment today!
Whether you're visiting us for professional teeth cleaning, a routine dental health check or something more extensive, our qualified dentists at Picasso Dental Clinic offer a wide range of comprehensive dental services. It's our aim to be a one-stop dental experience for you and your loved ones.