Periodontitis, a type of gum disease, is severe inflammation of your gums, with symptoms that include red, bleeding or swollen gums. If left untreated, periodontitis can lead to tooth loss. Treatment may involve deep dental cleaning or, in severe cases, surgery. Regular brushing and flossing can prevent periodontitis.
Application of the Prophylaxis Paste
Prophylaxis paste is applied on the area of the tooth surface which requires polishing. Prophylaxis pastes which have smaller particle sizes make the tooth surface cleaner, lustrous, and smooth. These pastes also make the tooth surface less prone to plaque and stain accumulation.
Prophylaxis paste is also essential to keep your teeth stronger and less prone to cavity.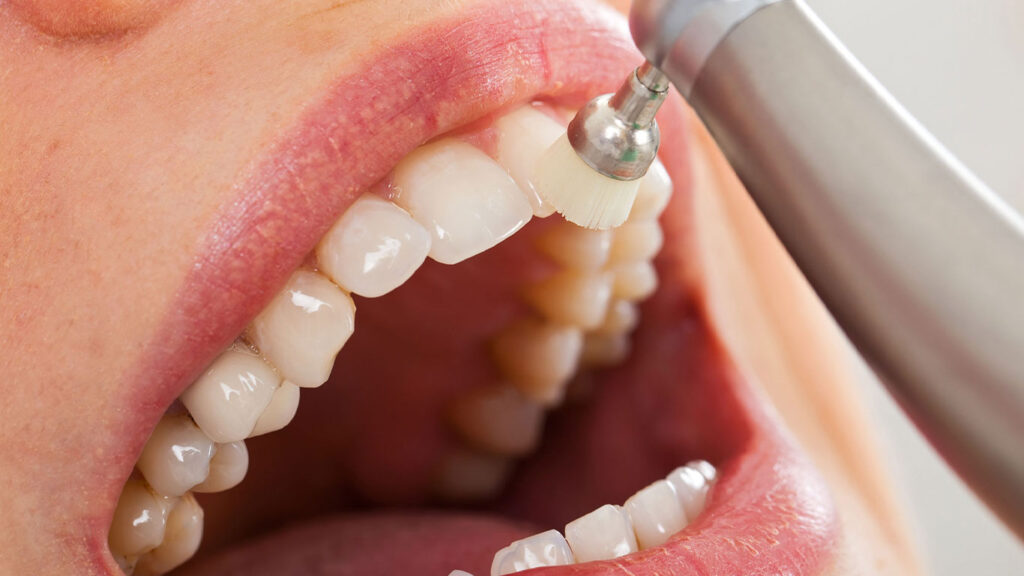 Book an Appointment today!
Periodontal Treatment Before & After
Frequently Asked Questions
Book your Appointment today!
Whether you're visiting us for professional teeth cleaning, a routine dental health check or something more extensive, our qualified dentists at Picasso Dental Clinic offer a wide range of comprehensive dental services. It's our aim to be a one-stop dental experience for you and your loved ones.