Picasso Dental Clinic Hanoi - Chau Long
Address: 16 Chau Long, Ba Dinh District, Hanoi
Email address: hanoi@picassodental.vn
Picasso Dental Clinic Hanoi - Van Bao
Address: 6 Van Bao, Ba Dinh, Hanoi
Email address: hanoi@picassodental.vn
Picasso Dental Clinic Da Nang
Address: 113 Duong Dinh Nghe, Son Tra, Da Nang
Email address: danang@picassodental.vn
Picasso Dental Clinic Ho Chi Minh City
Address: 25B Nguyen Duy Hieu, District 2, Ho Chi Minh City
Email address: hcmc@picassodental.vn
Book your Appointment today!
Whether you're visiting us for professional teeth cleaning, a routine dental health check or something more extensive, our qualified dentists at Picasso Dental Clinic offer a wide range of comprehensive dental services. It's our aim to be a one-stop dental experience for you and your loved ones.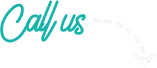 Frequently Asked Questions about Picasso Dental Clinic
Check out some of the most frequently asked questions about us!


When we first started in 2013, we had 3 dental clinics under "Serenity International Dental Center" brand in Hanoi, Da Nang and Ho Chi Minh City.
Fortunately and thankfully, we had received enormouse number of patients coming from all over the world (over 48,000 patients from 52 different countries) to receive high-quality dental treatments. The demand pressure requires more and more pressional approach in our business expansions nationally and regionally. Since 2022, we had been acquired by Being Holdings, a visionary Healthcare & Beauty & Lifestyle company to guide our way to become a national and regional brand.
Starting from 2023, all of existing Serenity International Dental Clinics will be re-branded into "Picasso Dental Clinic".
Our friendly team at Picasso Dental Clinic will give you a warm welcome and we'll make sure you and your family feel comfortable all through your appointment. 
To make sure we provide you with the best possible dental care, it's important that we have a complete profile of your general and dental health. 
We'll make sure you're comfortable in the chair and begin a comprehensive examination to assess the condition of your mouth. Your dentist may also take X-ray to get a clear look at your teeth and jaw below the gumline. Dental x-rays use a very low radiation dose that's completely safe (If you are pregnant, X-ray will not be taken).
After we've thoroughly checked the condition of your teeth and gums, we'll offer you a scale and clean treatment to remove plaque and tartar that's built up on your teeth. We may also apply fluoride to your teeth that helps to protect them against plaque, in combination with a good daily oral care routine.
Finally, your dentist will complete their evaluation and discuss the current condition of your teeth and gums with you. If we think you could benefit from a dental procedures to help improve you oral health, we'll explain all the options we offer and what's involved with these treatments so you can decide if you want to proceed. 
We can also recommend suitable cosmetic treatments if there's something you want to change about your smile.